At the beginning of each month I give you a glimpse at the deals and happenings that you may find at Target each month.   Here are the things can you can expect to find at Target for the month of April.
Easter Clearance – The Easter clearance will go as low as 90% off this month, with candy and food items being marked down to 70% off.   I've listed a general schedule of when the Easter items have been marked down in the past.   Keep in mind that clearance times will vary from store to store and even from year to year, so the dates I have listed are just a guess.
50% off (30% off food) – 1 day after Easter – Monday, April 2nd
70% off (50% off food) – 3-4 days after Easter – possibly Wednesday, April 4th
90% off (70% off food) – 6-7 days after Easter – possibly Saturday, April 7th
Make sure you check out the following posts for lots of great photos of Easter clearance items to watch for while you are out doing your Target clearance shopping.
Dollar Spot  –  New items for summer are hitting the Target Dollar Spot right now!   I'll have a post up within the next week highlighting all the fun new stuff.   In the mean time, you can shop the Dollar Spot items that are on clearance with the Easter clearance.  You will probably find the Dollar Spot Clearance items in the back of the store with the Easter clearance.  These clearance deals include all of the bright and fun cleaning supplies.  These items follow the same schedule as the Easter clearance so they will go 70% and 90% off on the same day as Easter does.
Clearance Deals – Some of these areas have a larger selection of clearance and you will want to watch for them to be marked down lower sometime this month.   You can get an idea for what day they may be marked down by checking out the Target Markdown Schedule.
Area Rugs/Door Mats
Cameras
SD Cards
Kitchen Appliances
Black & Decker Tools
Flashlights
Home Decor
Hunter for Target – The Hunter Collection for Target will be hitting stores and Target.com on Saturday, April 14th. (This is new, collaborations usually are live on Sundays).   Even better, if you are a Target REDcard holder, you can shop select styles and colors on April 7th.   I think this is probably one of the most anticipated lines in awhile, lots of people want to get their hands (or maybe I should say feet) on a pair of Hunter Boots for only $40.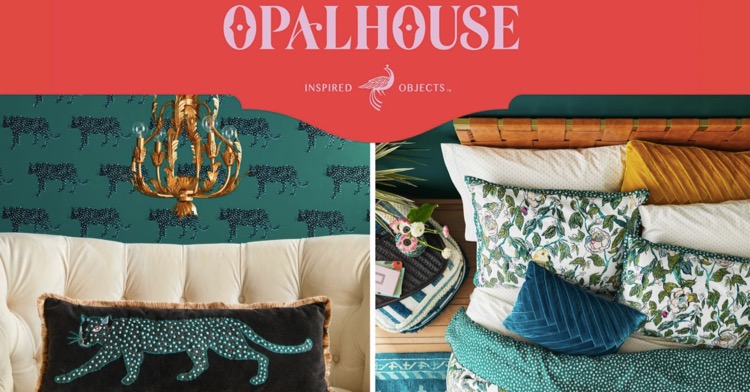 Opalhouse Collection –  Target has a new home decor collection called Opalhouse hitting stores and Target.com on April 8th.   We can get a sneak peek of the entire Opalhouse collection online at Target.com.   I have noticed a few of the items at my store already.
Magnolia Home Paint & Wallpaper – You can now shop from a variety of Magnolia Home paint, wallpaper and hardware at Target.com.